That joke was so funny! So you respond "haha!" only to hit send and see "gaga!" appear on your Iphone screen. "Ugh!! haha* dang autocorrect!"
Maybe you are all thinking,
Thank you, Captain Obvious!
But if you are like me, I didn't really put too much thought into how to *fix* the whole gaga dilemma until that last gaga that just irked me so much...something had to be done.
So I present you with....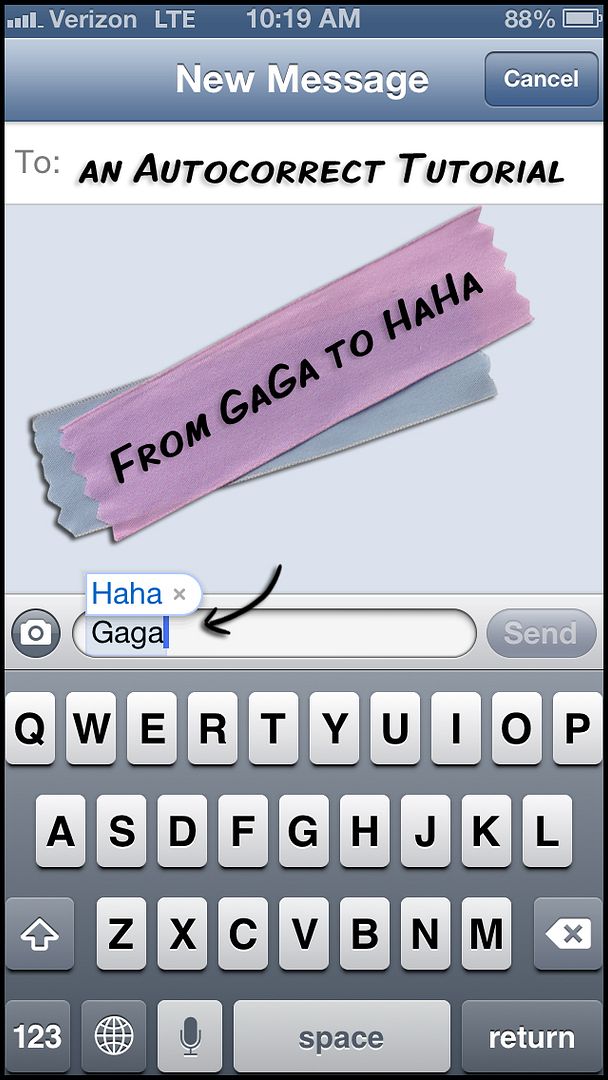 Click the image below for a larger version that will assist you in making all of your autocorrect dreams comes true!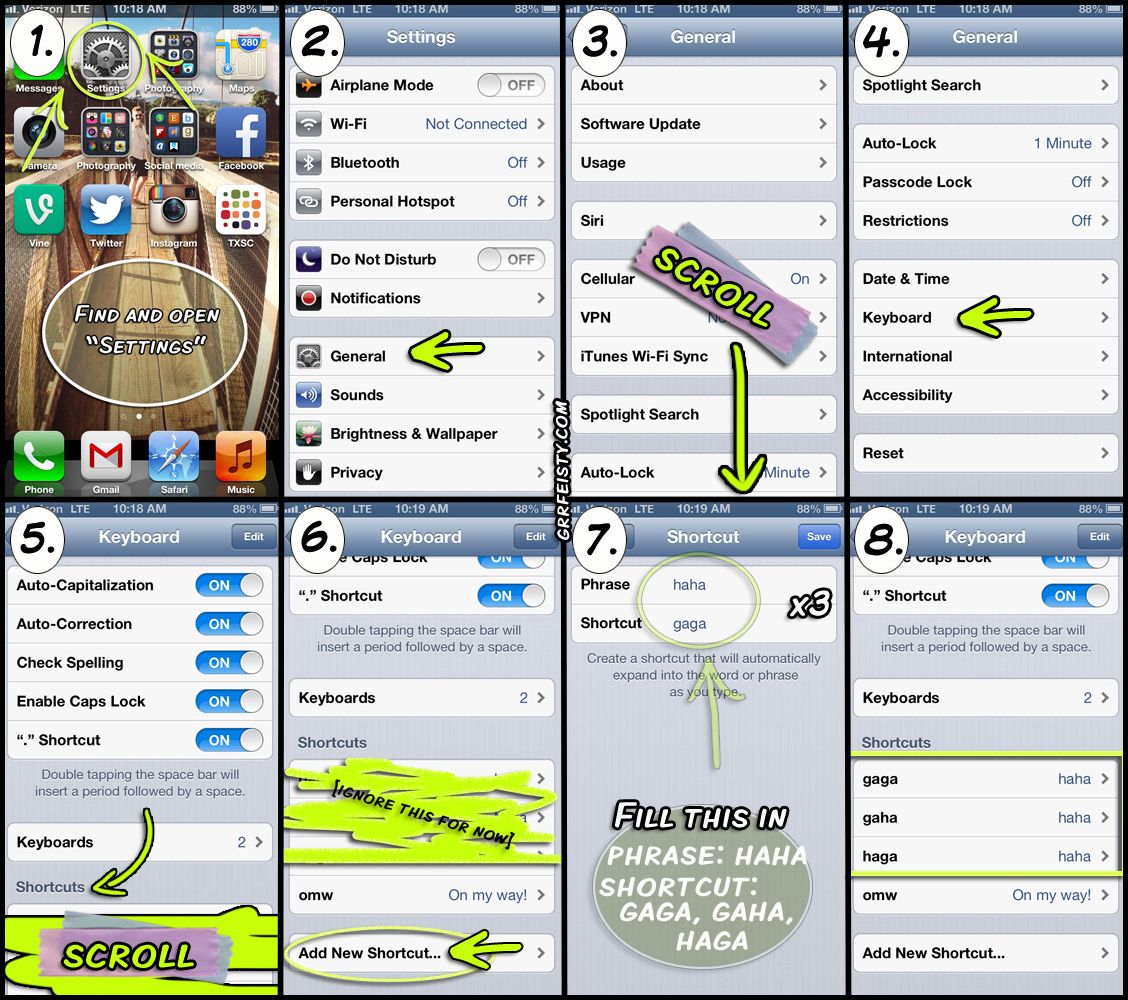 **NOTE: In regards to step 7, make sure you save each shortcut. There should be 3 new ones, as seen in step 8.
Phrase: haha, Shortcut: haha
Phrase: haha, Shortcut: gaha
Phrase: haha, Shortcut: haga
Please let me know if anything is unclear. I hope a few of you find this useful! I know I did!!
xoxo